Randall Monroe, the author of XKCD, a fun, geeky web comic, has this to say on the subject of Real Programmers: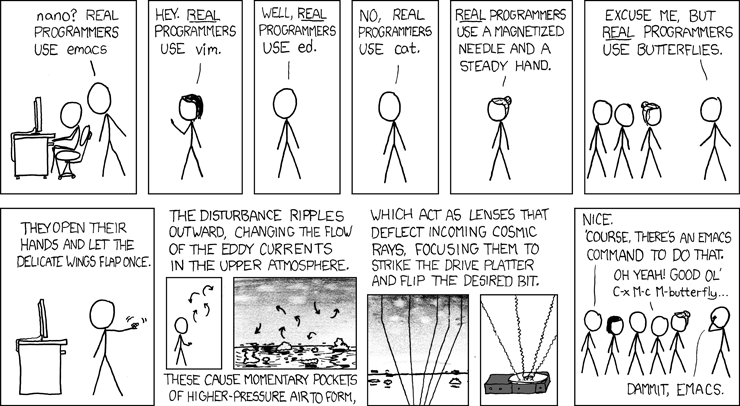 Don't forget to hover your cursor over his comic for the alternate text…
Also, you might note http://eniacprogrammers.org/, which collects up information about the Real Programmers of ENIAC, the first general purpose computer (1946).
I can't find the documentary (The Computers), but I was able to find this six minute video on YouTube. Bartik is featured in the video… one of the tables in our lab carries her name.